Thanks for
your request!

OUR TEAM HAS RECEIVED YOUR FREE SAMPLE REQUEST AND WILL SHIP IT OUT AS SOON AS POSSIBLE. IF WE HAVE ANY QUESTIONS ABOUT YOUR NEEDS, WE'LL BE IN TOUCH!
Thank you again for your interest in Ready-Made Plastic Trays. Don't hesitate to let us know what you think. We're always looking for feedback to improve upon our products and services.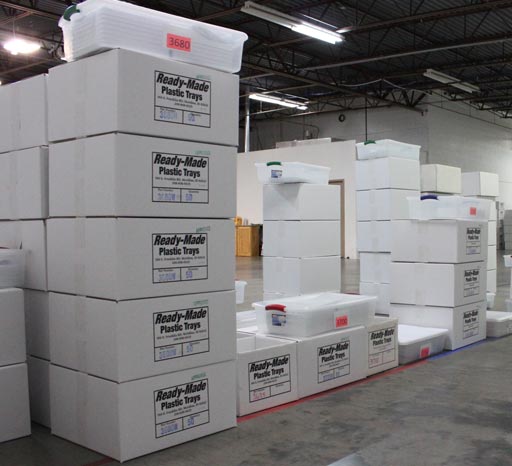 "Our company has been doing business with Ready-Made since 2009, and we are very pleased with the working relationship we have developed through the years. Excellent customer service, fast responses, and product delivered as expected."
"Ready-Made plastic. Great product and great customer service. I would recommend Ready-Made plastic trays to anyone that needs to ship out medical parts. Thank you Ready-Made."