7 Questions to Ask When Vetting a Packaging Tray Manufacturer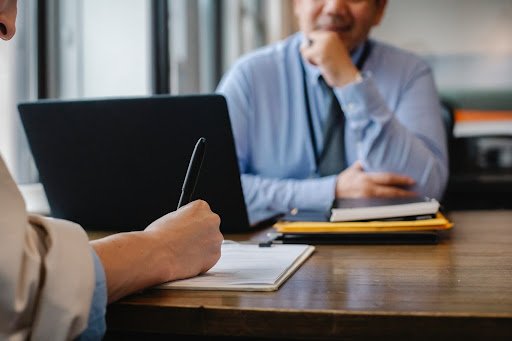 Packaging trays may not be the most glamorous part of the ordering process, but if you want to maximize your budget, it pays to vet who exactly you're ordering from. As with most industries, the discrepancies between everything from cost to shipping time may astound you.
The Most Important Questions to Ask
Whether it's a standard or custom tray, it's important to know how packaging tray manufacturers operate. Once you've narrowed down the search to a few competitors, it's time to delve further into the products, processes, and honesty of each one.
1. Are the prices transparent?
When you're trying to allocate your funds to different supplies, you know that you need to strike a careful balance. You want to save money when you can, but not to the point where you're cutting corners. You want to learn about the manufacturer that you're ordering from, but not to the point where you can't make a decision because you're still gathering all the facts.
Too often, companies will use words like 'affordability' without ever really giving you an idea of what their plastic packaging trays will cost. A more reliable company will have nothing to hide. By giving you the pricing upfront, including bulk discount options, you have total control over whether you decide to move forward with the order. (As opposed to having you get halfway through the ordering process before you get the total owed.)
2. Is it easy to order your shipping trays?
This question also relates to transparency. If you're confused by what the company has to offer and how you're supposed to get the quantities you need, it's a sign that the company either has something to hide or doesn't value the customer's time.
A more respectable company will not give you all of the information you need to know, including detailed descriptions in easy-to-read language. They'll also make it possible to place the order without having to jump through several hoops to do so.
3. Is it certified quality?
While easy ordering and pricing transparency are important, quality will always take precedence. For example, a thermoformed packaging tray can offer excellent security against breakage for even the most delicate of items, but it won't perform if you choose a subpar manufacturer.
A certification is not a guarantee, but it is a sign that a company went through the extra steps to get a third party's opinion. Regulatory bodies are there to evaluate the products and how well they were manufactured, and their reputation depends on their ability to judge the durability of a plastic tray for packaging.
4. Do you value sustainability?
Reducing hazardous substances in a packaging tray, including lead, mercury, and PBBs, cuts down on the environmental footprint of both the supplier and the client. A good company will work to keep chemicals to a bare minimum, and they'll work with regulatory agencies to ensure that they're staying within the lines. A great company will make sustainability a priority!
For instance, Registration, Evaluation, Authorization, and Restriction of Chemicals (REACH) is a regulation that protects our health and environment by making manufacturers register their substances and allowing for the evaluation of risks by governmental agencies.
5. Do you offer free samples?
Free samples may be a part of a company's marketing strategy, but they're no gimmick. These products give you the chance to evaluate the quality of the product, so you can tell for sure that they're able to meet your packaging needs. Whether you're merely curious or you want to order an additional piece to go with a current product you have, the right plastic tray supplier will be able to work with you so you have peace of mind.
6. Are orders customizable?
Most reputable companies will have stock trays that are ready to ship, so the real question often comes down to customization. No matter what you need the tray for, a good plastic tray manufacturer should be able to work within your specifications including custom tooling and samples. Packaging tray manufacturers that are known for their flexibility are unlikely to be confused by even the most exacting of requests.
7. Where are your plastics sourced?
Though a manufacturer may operate in the United States, that doesn't always mean the raw materials are sourced domestically. In addition to increased quality control over potentially hazardous raw materials, domestic manufacturers who source materials locally are often able to offer price advantages and shorter lead times.
Choose Ready-Made Plastic Trays As Your Supplier
Ready-Made Plastic Trays understands that it's not always easy to find a new supplier or to change to a new one. Our goal is to simplify the process by telling our clients everything they want to know and then over-delivering whenever possible. Contact the Ready-Made team to learn more about how we can help.