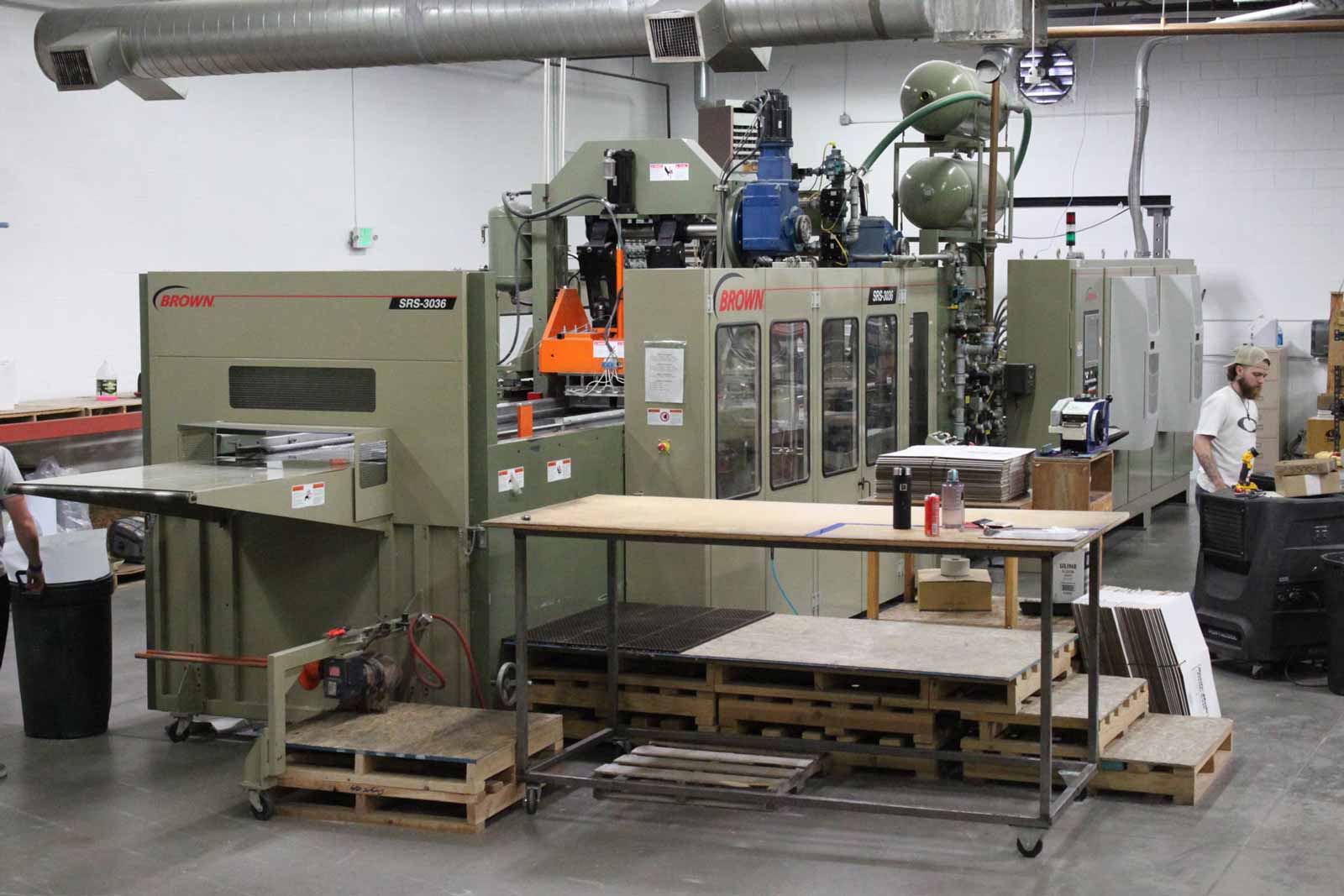 FAQs
HOW DO I DETERMINE WHICH TRAY I NEED?
Our trays are organized by pocket shape — square, round, or rectangular — so that you can browse by the shape of your product. Select a preferred tray size and pocket size, or talk to our team for advice that's specific to your application.
WHAT TYPE OF MATERIAL IS USED TO PRODUCE THE TRAYS?
We manufacture High Impact Polystyrene (HIPS) thermoform plastic trays and PET lids.
ARE OTHER MATERIAL TYPES OR COLORS AVAILABLE?
Our standard plastic trays are available in white. However, we can produce custom orders for trays in virtually any color! Share your needs and we'll let you know what we can do for you.
CAN DIFFERENT MATERIAL THICKNESS BE USED FOR DIFFERENT TRAYS?
Yes, we have robust custom tray capabilities, and the thickness of the material is adjustable to your specifications.
CAN WE GET TRAYS MADE IN CLEAR MATERIAL?
Yes, we have clear plastic trays available via custom order with a 1,000 tray minimum. Just let us know the part number you'd like to receive in clear and we'll take care of the material swap.
ARE THE TRAYS MADE OF FOOD-GRADE MATERIAL?
Yes, we do produce food-grade material trays for our partners in the food and beverage sector.
CAN I ORDER A CUSTOM TRAY?
Absolutely! Our CNC tooling shop is running and ready to create custom fixtures for your specific needs. Place a custom order here.
CAN THESE TRAYS BE RECYCLED?
Yes, all of our trays are recyclable under category 9.
WHAT IS THE RECYCLING GRADE?
All of our trays are recyclable under category 9.
ARE LIDS INCLUDED WITH MY TRAY PURCHASE OR SOLD SEPARATELY?
Lids are sold separately and available for purchase with per item pricing or bulk pricing on quantities of 5 units or more. We ship up to 50 per case. Free sample requests will also include one corresponding lid for each of the requested part numbers.
DO YOU OFFER THE TRAYS BAGGED?
We do! This is an extra service, and you can email info@readymade.com for details as related to your project.
DO YOU ACCEPT PURCHASE ORDERS?
WHAT TYPE OF PAYMENT DO YOU ACCEPT?
We accept all major credit cards. Alternatively, you can enter your banking information to pay directly from a bank account.
WHAT IS YOUR CANCELLATION POLICY?
Order cancellations will be subject to a 25% restocking fee.
DO YOU ACCEPT RETURNS?
Due to the custom nature of our products, we do not accept returns or exchanges on orders.
DO YOU OFFER BULK PRICING DISCOUNTS?
Yes, bulk order options are available with discounted prices for all part numbers.
CAN I PURCHASE A SAMPLE?
No need… Samples are free! Request a sample and you'll receive two pieces of the part number(s) of interest and one corresponding lid with ground shipping included. Depending on your needs, additional requests may be billed as a partial order.
I PREFER TO WORK DIRECTLY WITH A SALES REP. IS THERE A NUMBER I CAN CALL?
Yes, feel free to call us at 800-526-7358 to speak with a sales representative.
WHAT IS THE REQUIRED MINIMUM ORDER QUANTITY?
There is no minimum order size with our regularly available models. However, if you would prefer to order a partial case, there is a small case break fee that will be included in your bill. For custom trays, the minimum order quantity is 1,000 trays.
WHEN WILL I BE CHARGED FOR MY ORDER?
Online orders will be charged immediately.
DO YOU SHIP INTERNATIONALLY?
Yes! Both domestic and international shipping are available.
HOW FAST CAN I GET MY TRAYS?
Standard orders of any size will generally be delivered to you within 1-2 weeks. Custom orders must account for production time, and will arrive within 6-8 weeks (we ship once they're finished). Free samples are available quickly, within approximately 1 week.
HOW CAN I TRACK MY ORDER ONCE IT HAS BEEN SHIPPED?
We offer convenient order tracking via Shopify.
WHAT ARE MY SHIPPING METHOD OPTIONS?
Standard ground shipping and expedited shipping options are both available. Emergencies happen! Let us know how quickly you'll need your trays.