All of our automotive trays are thermoformed from durable high impact polystyrene (HIP) plastic. We serve businesses across the automotive sector on custom tray packaging that adheres to strict industry specifications.
THE AUTOMOTIVE TRAYS YOU NEED,
EXACTLY THE WAY YOU NEED THEM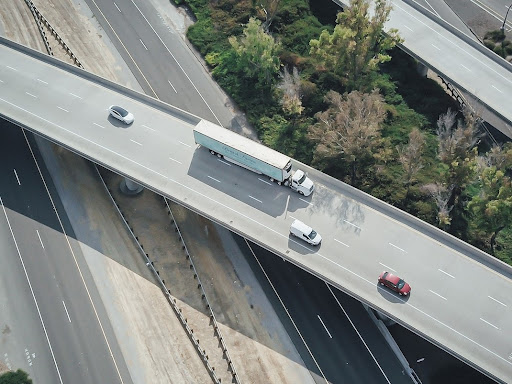 SHIPPING & DELIVERY
INTERNATIONAL SHIPPING
Wherever you are, whatever you need. We ship our automotive trays to both domestic and international locations.
ORDER TRACKING
You can easily monitor the progress of your automotive tray order online with Shopify order tracking.
DELIVERY TIME
Standard orders by automotive customers are generally delivered within 1-2 weeks. Custom orders arrive within 6-8 weeks (including production time). Free samples are available within 1 week!
CUSTOM DESIGNED FOR THE AUTOMOTIVE INDUSTRY
The automotive industry ships numerous high-precision parts between manufacturers, suppliers, and OEMs that often demand careful, custom packaging.

Ready-Made trays are carefully crafted to protect sensitive automotive components from harmful forces while also preventing unnecessary rotations. Our precisely-sized custom trays keep components neatly organized for further assembly with ergonomic pockets that ensure stable product orientation.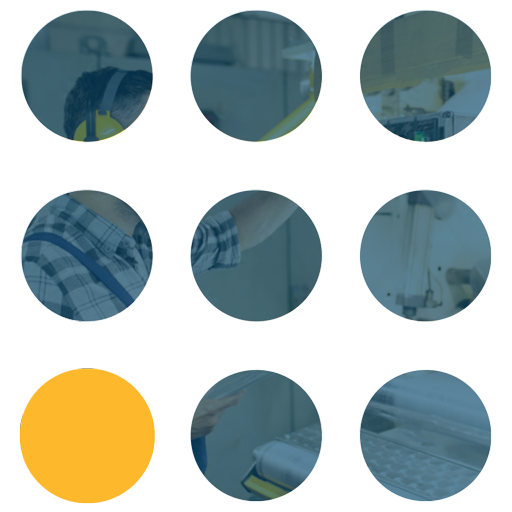 "Our company has been doing business with Ready-Made since 2009, and we are very pleased with the working relationship we have developed through the years. Excellent customer service, fast responses, and product delivered as expected."
"Great product and great customer service. I would recommend Ready-Made Plastic Trays to anyone that needs to ship out medical parts. Thank you, Ready-Made."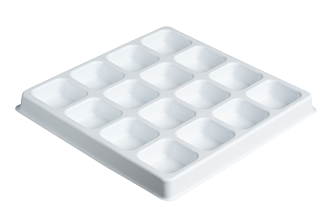 SQUARE
A versatile shape for boxes and packets of small mechanical components or fasteners, and other square automotive parts.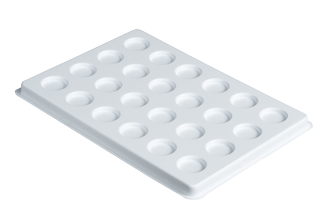 ROUND
Ideal for cans, gears, gaskets, and other round or cylindrical automotive components and products.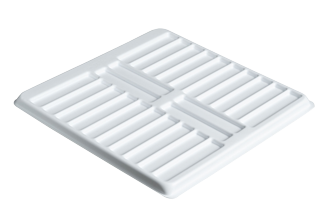 RECTANGLE
Preferred for items such as tools, pipes, bolts, tubes, levers, shafts, or any long/narrow components for automotive use.