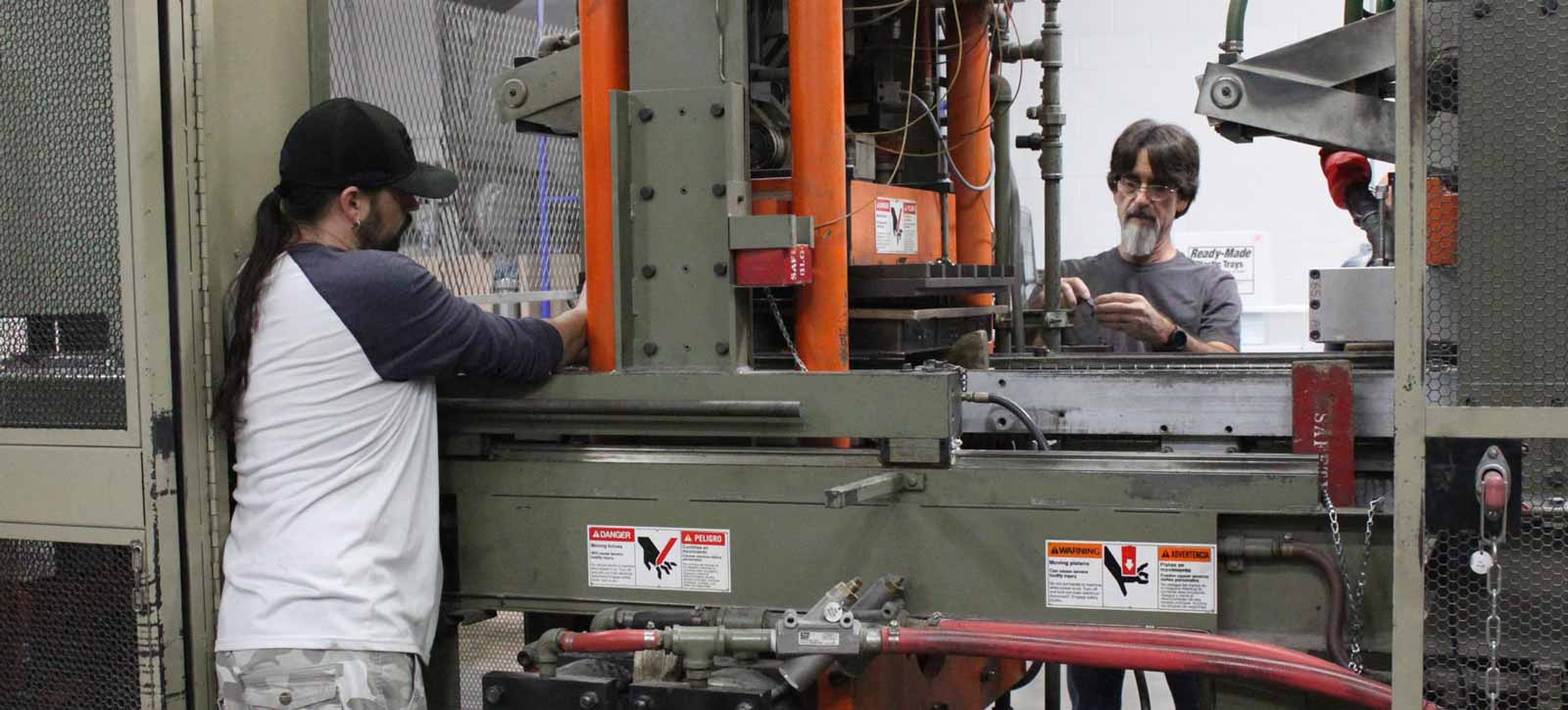 Custom Plastic Trays
WHEN YOU NEED A MORE PRECISE FIT FROM YOUR THERMOFORMED PLASTIC TRAY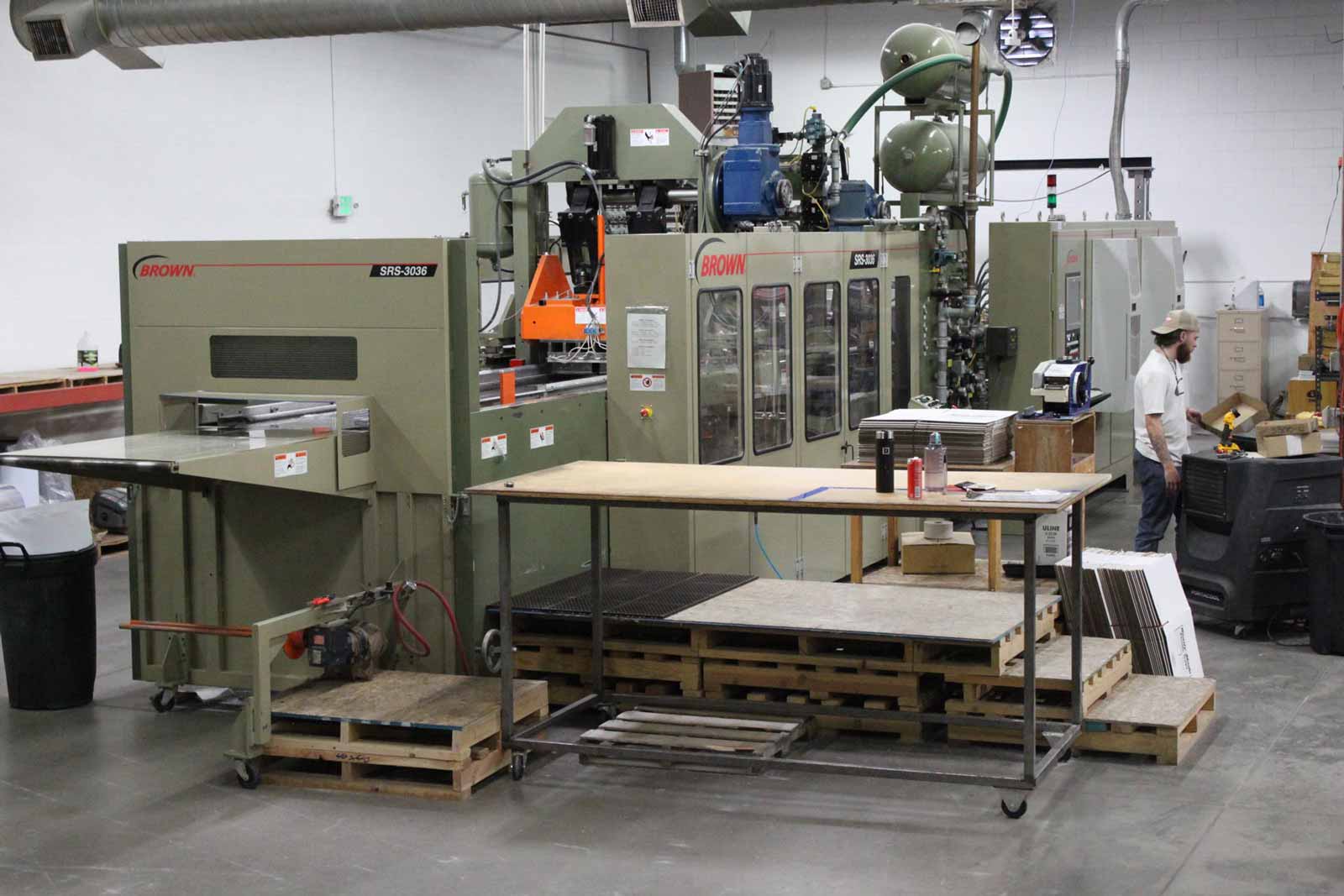 READY-MADE'S CNC SHOP IS ALWAYS READY

ARE YOU A CANDIDATE FOR A CUSTOM READY-MADE TRAY?
Even though Ready-Made manufactures nearly 150 different stock thermoformed plastic trays with round pockets, square pockets, and rectangular pockets, sometimes you need something special for a particular application in the medical, aerospace, or mechanical parts manufacturing industries. While our breadth of stock trays serves many standard use cases, customers find that a customized tray helps ensure that valuable, sometimes delicate, products arrive safely to their final destinations, whether a medical or mechanical part or even a food or beverage product.
READY-MADE
CUSTOMERS COME BACK FOR MORE
Ready-Made's CNC shop is always ready to custom craft Ready-Made Plastic Trays to meet your exact needs. These custom plastic trays can be created in any color to support your branding or overall package. Customize your pocket dimensions up to a maximum depth of 2". We offer three different material thicknesses: 0.03, 0.05, and 0.06.

You can also choose between four different tray sizes for your custom tray packaging order:
• 10-5/8 x 10-5/8"
• 11 x 7-1/2"
• 14 x 7-1/4"
• 20 x 10-1/2"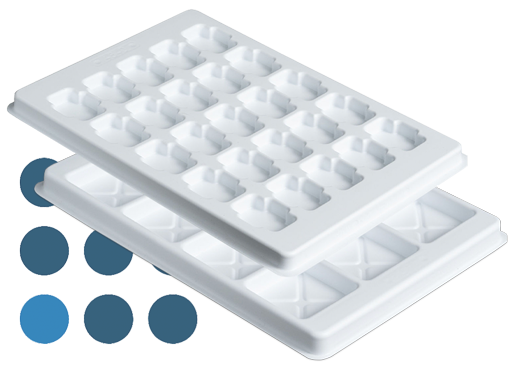 PLASTIC TRAYS MADE IN THE USA
All Ready-Made stock and custom plastic shipping trays are manufactured with domestically sourced materials and have been made in the USA for over 30 years. This helps to ensure that our packaging protects the health and safety of consumers and the environment, while also protecting your products from stop shipments and fines as they ship to the European Union, China, Korea, and some parts of the US and Canada. Ready-Made plastic tray options include food-grade, medical-grade, and anti-static models.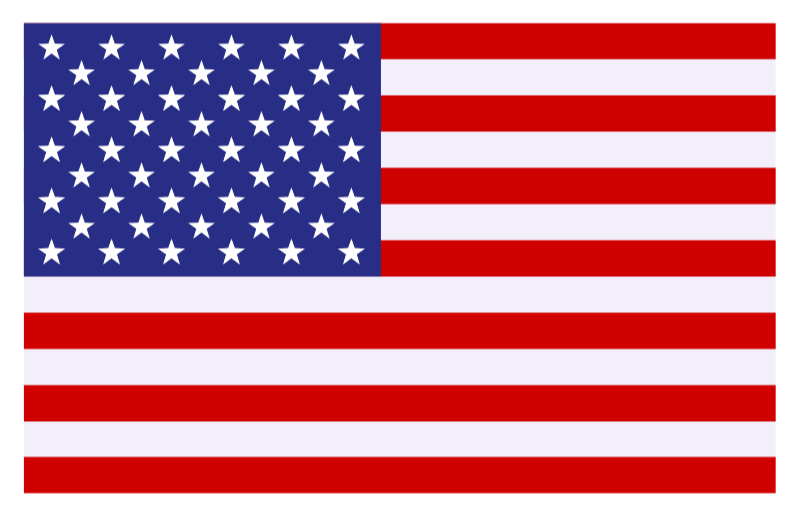 "Our company has been doing business with Ready-Made since 2009, and we are very pleased with the working relationship we have developed through the years. Excellent customer service, fast responses, and product delivered as expected."
"Ready-Made plastic. Great product and great customer service. I would recommend Ready-Made plastic trays to anyone that needs to ship out medical parts. Thank you Ready-Made."