Custom Plastic Trays For Small, Low Tolerance & Complex Medical Parts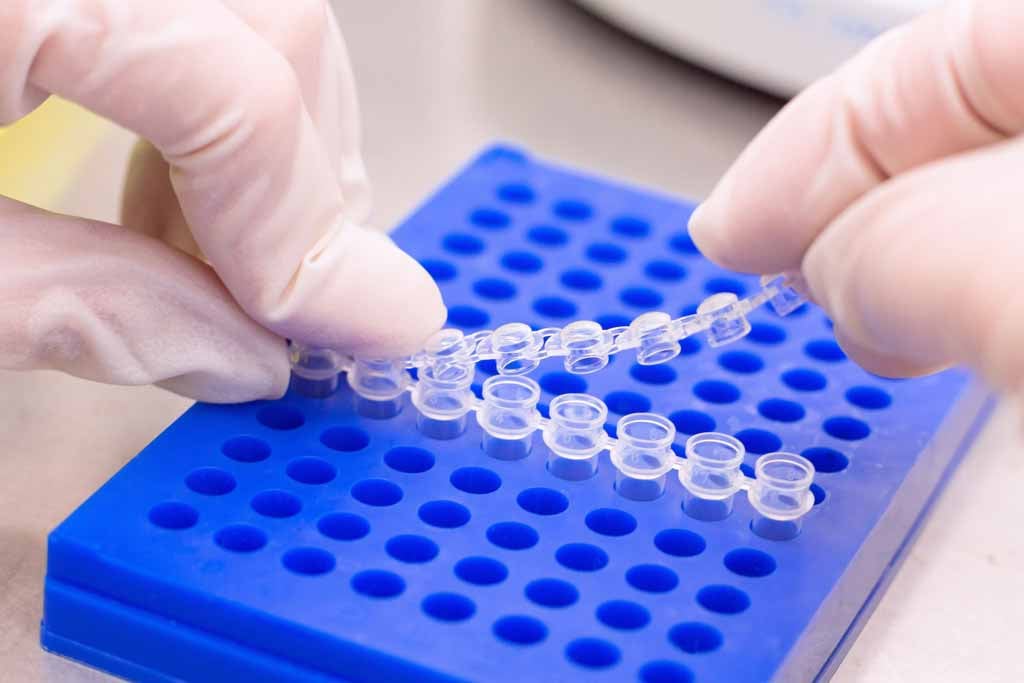 Pharmaceutical products and medical device components require great care in shipping. Sensitive healthcare-related components must not only be protected from damage, but also from contamination. Small or complex parts are often too delicate to leave stacked together in a box, too. Separation into the pockets of plastic part trays can make it far easier to ship in large quantities.
The healthcare, medical devices, and pharmaceutical industries will often use application-specific, custom plastic trays for the added precision and protection of a perfect fit. Here are a few of the key reasons that medical manufacturers turn to custom medical packaging solutions.
Enjoy Freedom of Design-Your-Own Custom Plastic Trays
Not all medical industry products are a straightforward shape, like a cylindrical pharmaceutical bottle. Ready-Made manufactures nearly 150 different stock thermoformed plastic trays with round pockets, square pockets, and rectangular pockets, but sometimes you need something unique. A customized tray allows you to go above and beyond stock options and design your own precise shape for small, low-tolerance, or complex medical device components.
Customize your pocket dimensions in terms of depth, material thickness, length, width, and the size or shape of the pockets in the tray for your products.
Enable Unique Tray Functions
If you're shipping delicate parts such as implants, medical instruments, or syringes, a custom solution may be necessary to adequately protect the products. Do you need syringes to snap into place so that they're not depressed during shipping? Perforated holes for ventilation or drainage in certain applications? A precise, custom-designed tray can make this possible.
Choose White, Clear, or Your Choice of Color
While standard medical plastic part trays are white, it's possible to customize your trays and order them in virtually any color. Clear custom medical packaging, for instance, can provide in-package visibility that makes it easier to sort and select the products without opening them.
You might also choose a specific color for an organizational purpose or even a branding-related reason.
Guarantee Stable Product Orientation
Custom plastic trays can be sized and shaped specifically to maintain a consistent product orientation in transit. This may be to protect the product, but it could just as easily be to keep it more organized and simple to select for use from the tray. Small, low-tolerance, and complex medical parts sometimes need packaging that fits its unique shape snugly so that nothing is moving or hitting against other parts during shipping.
Increase Durability For Heavy or Sharp Products
Sometimes the thickness of the material in stock plastic trays is not sufficient for the risks facing your medical products. Heavy, dense, sharp, or otherwise challenging components may require custom plastic trays that are thicker and better reinforced to contain and protect products during shipping.
Ready-Made & Custom-Designed For the Medical Industry
Our clean, reliable custom plastic trays for medical parts are made with lightweight and durable thermoformed high-impact polystyrene. While our breadth of stock trays serves many standard use cases, our CNC shop is always ready to retool and meet your exact specifications on custom medical packaging.
We're trusted by many partners in the medical sector for high-quality custom plastic trays. We're passionate about working with you to meet your precise needs. Get a quote on your perfect custom tray today or reach out to our experts for help identifying the best possible solution.