Sustainable Plastic Packaging Trays: Fact or Fiction?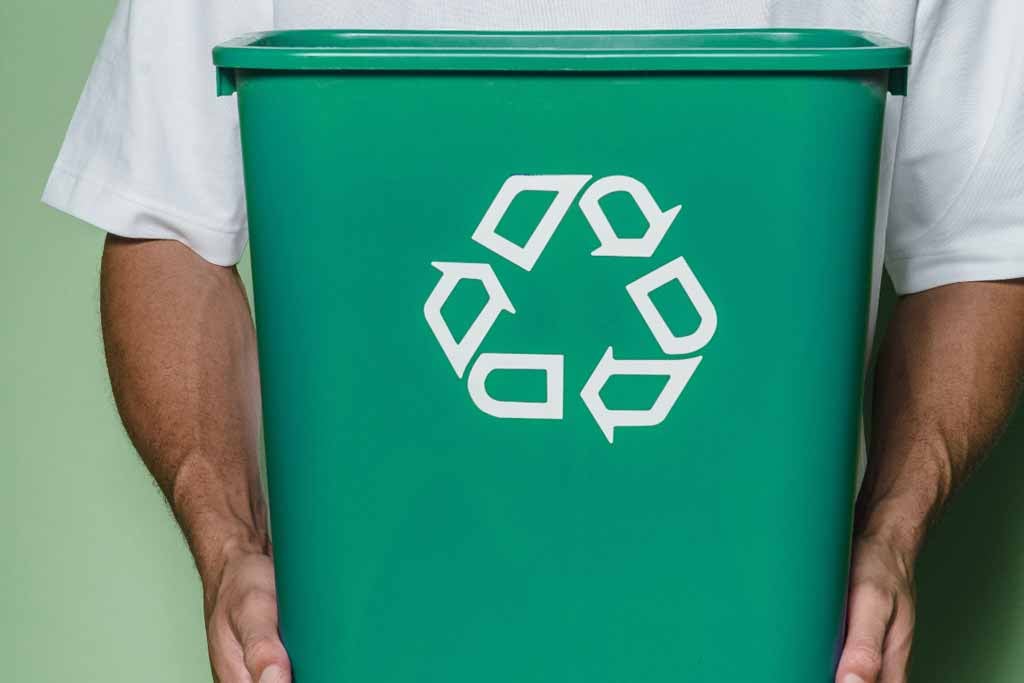 Plastic packaging trays are a common solution for shipping and delivery across many industries — food chains, pharmaceuticals, automotive, and more. There are a lot of reasons for this. For starters, trays are inexpensive, lightweight, long-lasting, and highly customizable.
But are they sustainable? Plastic gets a bad rap in the consumer mindset, and not undeservedly so. There's a lot of plastic waste out there. The public has begun to take a great interest in sustainability and eco-friendly packaging materials. A cursory glance at the research shows it:
88% of consumers want brands to help them live sustainably — Futerra
81% of consumers believe it's very important that companies implement programs to improve the environment. — Nielsen Report
52% of consumers make a purchase decision based on the eco-friendly nature of the packaging material. — McKinsey
The good news is that sustainable plastic packaging trays are not a myth. In fact, the right recyclable plastic trays can be a highly responsible choice for your company from an environmental standpoint.
Recyclable Trays Have Many Advantages
High-impact polystyrene (HIPS) trays, for instance, are 100% recyclable and extremely lightweight. This makes HIPS trays, which are becoming more and more common, a sustainable choice not only in terms of the recycling ecosystem but in regards to transport and the resulting emissions. All the while, they provide great rigidity and protection for the products they contain.
Recyclable plastic trays are made from a truly resource-efficient material. Skeletal waste from the manufacturing or thermoforming process isn't really waste. Responsible tray manufacturers are able to convert unused plastic materials back into rolls or sheets (or ship the excess material back to a supplier who will do this) so that no plastic goes to waste. When the end products are recycled, this creates a perfect circle that is infinitely repeatable.
The Market For Sustainable Plastic Trays Is Heating Up
According to a recent report, the trays market is expected to witness a healthy growth rate of 7.3% between 2022 and 2032. The main drivers of the trays market are the cost-efficient nature of the material, the extremely low weight, and how long-lasting and reliable plastic trays are for products that would be sensitive to moisture or damage. Another major growth factor is the increasing awareness of the hygienic packaging qualities of sustainable plastic trays for food or medical products.
The report also had these encouraging key takeaways to share:
Plastic trays are expected to account for nearly two-thirds of the demand share in the global trays market.
Around 80% of trays are consumed in the food packaging industries. However, other industries such as electrical and electronics are gradually switching to present their products.
Partition trays or cavity trays will create an incremental opportunity of US $18 billion in the next decade.
An FMI analyst concisely summarized the spiking demand across industries for trays, saying:
"To cater with the increasing demand for trays across various industries, manufacturers are planning to increase their production capabilities and involve high end technologies within trays."
The partition/cavity/pocket tray segment in particular is a huge area of opportunity. Trays with discrete pockets can separate the contents, protecting them from jostling or damaging one another in transit while maintaining an even more secure environment against the threat of contamination. Industries that ship small or complex parts rely upon trays with pockets to get their products safely to their destinations while maintaining stable product orientation, keeping parts organized, and minimizing the impacts felt in shipping.
Key Characteristics of HIPS For Recyclable Plastic Packaging
High-impact polystyrene (HIPS) is an excellent candidate for sustainable plastic tray packaging, with qualities that deliver a combination of sustainability and performance. Among other qualities, HIPS plastic products are:
Low cost
Easy to paint or print on
Easy to assemble with adhesives or solvents
Outstanding thermoforming characteristics
Highly machinable
High impact strength
Available in FDA-compliant grades
Easy to produce in a wide variety of colors and textures
Being 100% recyclable, HIPS also satisfies consumer demand for eco-friendly and sustainable packaging products. The Ball Corporation released findings from a 2021 national survey of 4,000 adults in the U.S. that showed excellent support for policies that could potentially improve recycling and eliminate packaging pollution. Along with other findings, the survey found that:
90% agree that "companies should use packaging that can be easily reused or recycled."
84% agree that "investing in expanding and improving our nation's recycling infrastructure should be a higher priority."
A circular plastic ecosystem with 100% recyclable packaging products is a great start on achieving the goal of true sustainability.
True Sustainability Starts With the Raw Materials
The sustainable plastics themselves, as a raw product material, are a key component of sustainable plastic tray production. The traceability of those raw materials is important. Responsible plastic tray manufacturers carefully vet their material suppliers for sustainability metrics.
At Ready-Made Plastic Trays, our entire value chain and all of our operational processes are firmly anchored in sustainable economics. We maintain a carefully vetted supplier network to ensure that our raw materials are fully traceable and recyclable. All of our unused raw materials are also recycled — we send leftover plastics from our tray manufacturing operation right back to the supplier to be returned to the supply stream.
Sustainable Plastic Trays Are a Fact — And That's Certified!
Our raw materials and recyclable products support sustainable environmental stewardship and are fully recyclable under category 6.
When you work with a tray manufacturer who's serious about sustainability, our green story continues with you. Choose certified recyclable and sustainable packaging trays to reduce your environmental impact, save money, and improve your brand reputation without sacrificing performance or profitability.
Reach out or browse our products today for access to recyclable plastic trays that are a part of the solution, not the problem.