Why High-Precision Parts Manufacturers Prefer Tray Packaging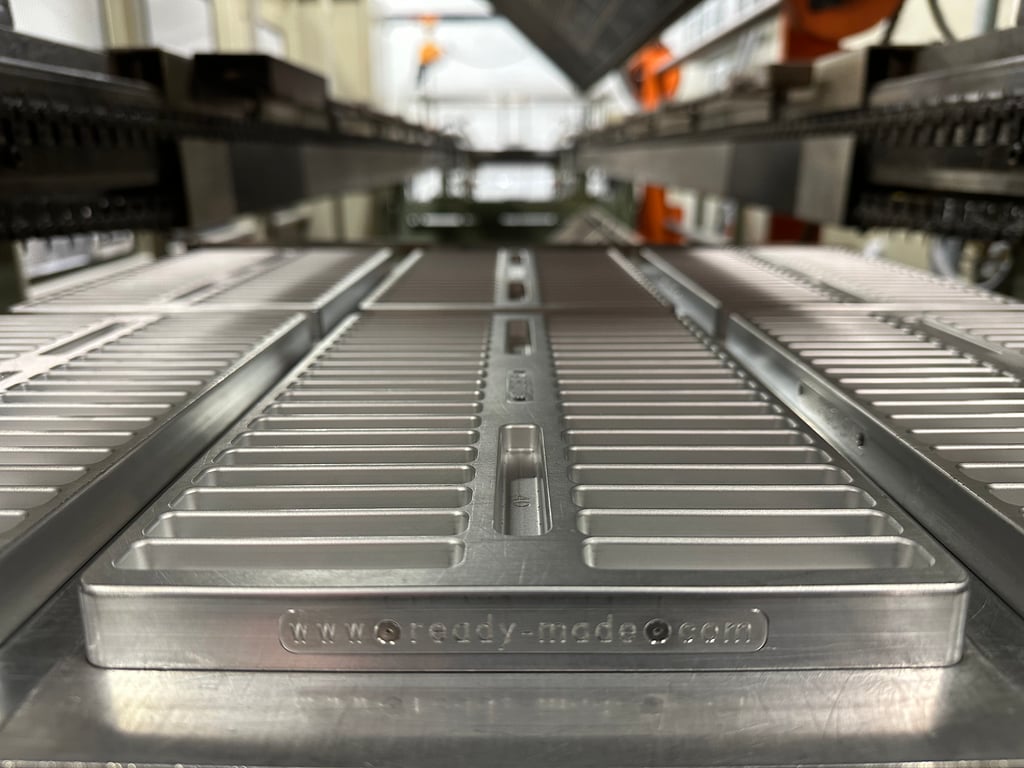 Demand for tray packaging has grown rapidly over the last few years, especially in healthcare, pharmaceuticals, and other industries that regularly ship high-precision parts. This has aligned with a global market upswing for thermoformed plastics, indicating strong and increased preference for thermoformed plastic trays.
This begs the question: Why the surge? Why are more manufacturers than ever opting for thermoformed tray packaging over prior solutions? It comes down to a desire for better presentation, increased convenience, and the unique sterility demands of healthcare and pharmaceutical components.
Fresh Focus on Presentation
We all know how well Amazon did during the pandemic. The breakdowns in the supply chain are not only a result of shortages, but of clogged shipping lanes from increased demand for shipped products of all kinds.
In the aftermath of COVID-19, there's been increased focus across industries on upgrades to packaging and shipping as the economy has pivoted heavily towards the convenience of online orders and rapid deliveries. Tray packaging has become a core opportunity for superior presentation of shipped components. A carefully designed tray system — one that offers the right features and functions — not only keeps the items safe, but also helps to make them feel valued.
Custom tray pockets can also offer the convenience of more accurate product orientation, which has both aesthetic value and product security benefits. Custom-shaped trays and pockets ensure your products and components can always be seen clearly and removed swiftly and confidently.
Product Protection During Shipping
Damage to products during shipping is not entirely outside of your control. While you can't prevent accidents on the part of the shipping service, you can take preventative measures with a reliable and durable package.
Trays are a more rigid and secure option for packaging than other trending options like pouches. The solid plastic of a thermoformed tray offers sensitive medical components an added layer of protection beyond the box, preventing accidental damage such as depressed syringes. Not only would damage during shipping reflect poorly on your brand, but it can become costly due to returns, re-orders, and re-shipments.
It's best to invest in a reliable packaging solution that gives you the peace of mind to never think twice. Rigid trays work best for high-precision parts, protecting them from harmful forces while also preventing unnecessary rotations within the package or accidental removals.
Maintain Sterility For Sensitive Medical Products
Thermoform packaging is extensively preferred over less secure styles of packaging for its ability to safeguard sterile components. Whether you're shipping medical device parts, implants, instruments, pharmaceutical bottles, or other medical-related or food-service-related products, a clean and reliable seal is essential.
Thermoform trays make it far easier to provide controlled and sterile environments for your products, when packaged and sealed in a cleanroom. This style of packaging allows manufacturers to stop microbial contamination or dust particles in their tracks with lightweight, clear or white plastic enclosures that are difficult to puncture and easy to check for cleanliness.
Need Trays For High-Precision Parts?
Ready-Made Plastic Trays keeps an extensive inventory of thermoformed trays in stock across a wide range of sizes and styles. Select from standard options with round, square, or rectangular pockets and optional PET lids, or get in touch with our expert team today to discuss your precise specifications. We're prepared to design a custom solution that fits the precise needs of your parts!
If you're not quite sure what you need, feel free to request a free sample. We're confident we can impress!