3 Ways to Save on Costs With Thermoformed Packaging & Shipping Trays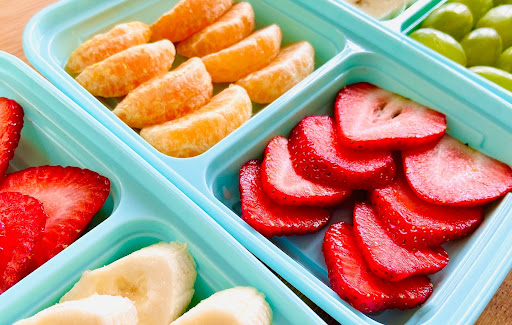 As any manufacturer who's used it in the past can attest, injection-molded plastic packaging can cost a small fortune. Manufacturers who are hoping to control costs on shipping and packaging for their parts are increasingly turning to thermoformed packaging trays as a cost-effective alternative.
The thermoforming process accelerates the supply chain while protecting your products and your bottom line. Ease of customization, affordable materials, speed of production, and flexible order volumes can all play a role. Here are the top three reasons to consider thermoformed trays and reduce the cost of your next product shipment.
Why Thermoformed Plastic Shipping Trays Save Money
The thermoforming process is known to substantially reduce the cost of custom designs when compared with injection molding. This is, in large part, due to the low tooling costs of creating a thermoform mold.
Whereas injection molds require expensive machinery with retooling fees that can reach tens of thousands (or even over a hundred thousand) for a new die, thermoforming molds can be easily engineered with 3D printing or CAD. For a small fraction of that cost (often only thousands), a functional custom mold can be ready to press thermoplastic sheets into a precise and unique design that's specific to each new iteration or line of products.
Timeline plays into costs as well. A faster turnaround on thermoforming naturally shortens lead times and keeps your business more responsive without the costs of "expedited" service. The creation of a new injection mold may take months, where a new thermoformed tray can be built and ready to ship in roughly 4-6 weeks.
Durable Plastics in a Thin Format
The thermoplastics used in creating custom thermoformed packaging include many highly durable options, such as the High Impact Polystyrene (HIPS) that we favor at Ready-Made for most of our tray projects. This is important because the ability to use a thin sheet of durable thermoplastic saves a great deal on material costs versus injection molding, which produces heavier and thicker trays that cost more both to produce and to ship.
For much larger or heavier products, injection molding can make sense due to the heavier-duty thickness and higher rigidity. However, for the vast majority of small and complex machinery parts traversing the supply chain (e.g. for medical devices, automotive assemblies, and industrial kitchen equipment), thermoforming offers more value without sacrificing safety. It's always wise to request samples to test with your products and see for yourself how they'll work in practice.
Freedom to Order in Small or Large Volumes
The cost of creating a new injection mold can often be prohibitive for smaller order volumes. Plastic tray manufacturers will commonly set high minimums on trays of this type to offset the high costs of production.
Thermoformed packaging provides greater flexibility to order in volumes that make sense for your business. Per unit costs on orders of only several thousand trays are likely to be much lower than with the injection molding process, and tray makers may also offer further incentives and discounts for purchasing in bulk (as we do on our products at Ready-Made!).
Ready-Made Is Committed to Fair & Transparent Pricing
If you're looking for savings on thermoformed trays, you've come to the right place. Ready-Made Plastic Trays is dedicated to transparency and simplicity in the ordering process. All of our prices are displayed prominently on our website — something most plastic tray manufacturers still don't do — and we offer discounts of up to 15% for large orders, with a low minimum order volume of only 1,000 trays on custom projects.
Contact our team today to discuss our trays, your options, and how we can best meet your needs!