Risks of Selecting International Manufacturers For Thermoformed Trays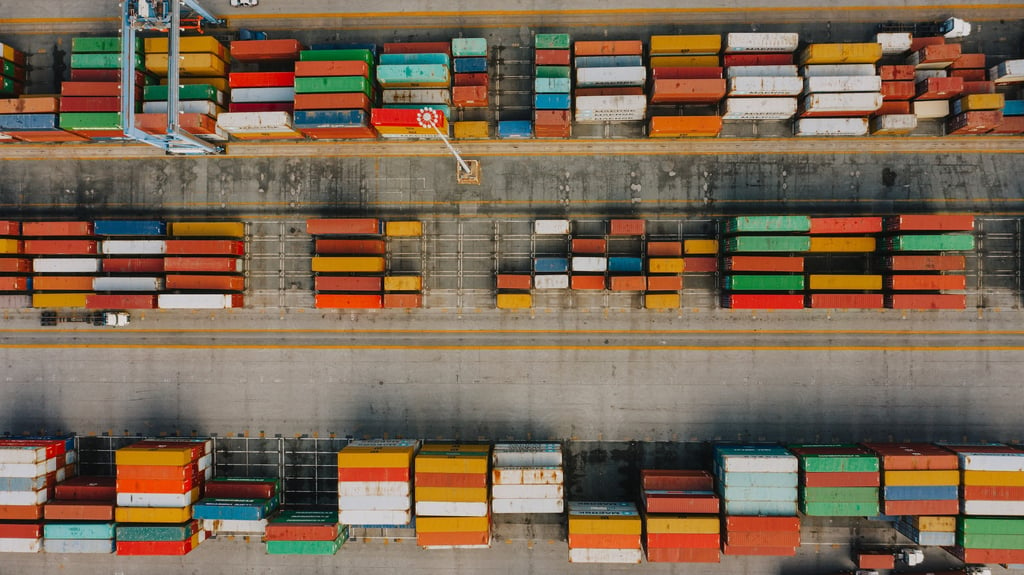 Businesses seeking a supplier of plastic tray packaging are immediately faced with a choice:
Source the trays from an overseas supplier (where the majority of makers are)
Source them domestically, which narrows options and may affect the cost per unit.
The front-end cost savings of choosing an international partner in a market that offers bottom-barrel price points is often appealing at first glance. However, there are good reasons for caution before making a final decision.
Why Consider Domestic Manufacturers of Thermoformed Trays?
It's wise to take caution in any supplier relationship decision. In the case of thermoformed tray packaging, many risks are associated with international sourcing. Here are a few considerations to keep in mind:
A (Really) Long Road to Your Door
When you choose a partner from across the globe, the long-distance relationship can dramatically impact total shipping times vs. a domestic supplier — especially if your trays will be shipped by water rather than delivered by air. Sea freight from China to the U.S. can sometimes take months. According to a September 2023 report from Statista, a shipping container from China to the U.S. took an average of 107 days last year. There's also more risk of damage to trays in transit when they're traveling a long way, potentially making returns or reorders necessary.
Bottlenecks in Shipping
The longer the distance from you to the factory, the greater the likelihood of bottlenecks in the supply chain that lead to unpredictable delays in overall lead times. As of July 2023, only 64.2% of container ships reached their destination without delay. The poster child for this sort of risk is the Suez Canal disaster of a couple of years ago, where a single boat getting stuck in a canal was the cause of a global disruption in shipping times that lasted months. While 12% of global shipping uses the Suez Canal, 0% of domestic shipping in the USA passes through it. Suppliers closer to home never pass through any ports, for that matter, and face fewer potential areas of disruptions or interruptions in service.
More Exposure to the Elements
More time on the road means more exposure to heat and the elements as your thermoformed trays cross the ocean. This is even more of a risk in waterborne shipping containers, where buildups of heat from the sun may impact the integrity of the plastics over time.
Potential For Miscommunications
It's also worth considering common challenges associated with global supply chain partners in foreign markets. Language barriers open up the potential for miscommunications about objectives or timelines, order errors, and oversights in customer service. These obstacles can become a hidden source of cost increases and delays as you reverse course to correct missteps.
An Out-of-Reach Factory
The farther away the factory is from your operation, the harder it is to give it a proper evaluation. It's a good idea to vet supply chain partners with face-to-face meetings and factory visits whenever possible so that you can see exactly what you're working with and achieve peace of mind. A domestic partner makes this a simple drive or a short flight. International factories may be so far out of reach that a visit just doesn't make sense for the cost and time. That faraway factory may also be located in a market where products are not held to similar material and manufacturing quality standards as domestic partners — a risk that makes a visit all the more important.
Ready-Made Plastic Trays, Right Here in the USA
Your best bet is to avoid these risks by choosing a supplier that is domestically located in the USA. Businesses have trusted our genuine, American-made thermoformed trays since 1990. Our 100% domestic operation makes ordering, shipping, and delivery that much faster and simpler than working with an international supplier. Get in touch with our team for a fast quote and a sensible lead time from a licensed, certified thermoformed packaging manufacturer with a reputation for quality.