11 Priorities in Tray Packaging For Aerospace & Automotive Components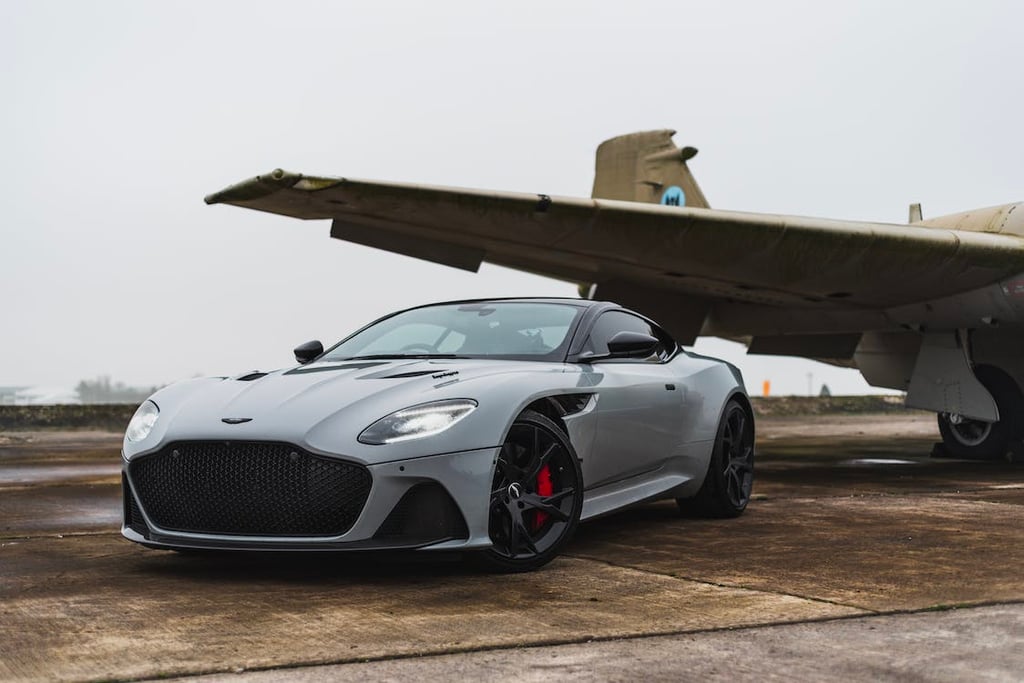 The aerospace and automotive industries span the gamut from tiny, sensitive microchips to heavy-duty stainless steel pipes and gaskets. In a complex shipping environment, you'll need a tray packaging provider who knows what it takes to ensure the safe, secure transport of sophisticated parts.
Your thermoformed plastic shipping trays should prioritize the qualities below to protect your parts and streamline the movement of components through the supply chain from suppliers to OEMs.
Look For These Traits in Tray Packaging For Aerospace Parts
Durable Shipping Protection: Safeguard your aerospace components from shocks, impacts, and vibrations during shipping with resilient protective trays that withstand unpredictable conditions during shipping.



ESD Prevention + Anti-Static Materials:

Electrostatic discharges can damage sensitive aerospace components, leading to malfunctions, shorts, and costly damage during transit. Plastic tray packaging can mitigate this with ESD prevention and anti-static polymers that diffuse static electric charges.



Custom Plastic Trays:

Your components are produced to exacting standards and tolerances. Ensure that your trays fit just as precisely with custom tray designs and pocket features that cater to the specific shape and traits of your parts. You'll waste less space, ensure a consistent orientation in shipping, and minimize the risk of damage.


Compliance With Aerospace Standards: An aerospace-grade tray must meet strict manufacturer specifications and be in compliance with all regulatory requirements of the industry. This can include everything from material to dimensional tolerances, heat resistance, traceable materials, a clean manufacturing environment, and more.
Kit Construction: Because aerospace equipment can be highly complex, it can accelerate assembly processes if your thermoformed plastic shipping trays are formatted for convenient kit construction with appropriate pocket layouts.
Prioritize These Options in Automotive Packaging Trays
Robust Design: Your automotive tray packaging must combine the strength to transport heavy metal components with the toughness to ward off impacts and damage during transport and storage. As with aerospace, tray materials and design must be up to the task of protecting your investment.


ESD Protection: The chip shortages of the early 2020s put the importance of electronic automotive components into sharp relief. Protect valuable and critical semiconductors and circuit boards from static discharge damage with conductive or anti-static materials that ensure safe shipping and handling.


Oil Collection Features: Because automotive parts are often protected in a layer of grease or oil during shipping and storage, it's important to use trays that account for the gradual dripping of these materials. Thermoformed trays can include drip reservoirs at the bottom of component cavities to collect excess oils and prevent leakage through boxes or other packaging.



Cost-Efficient Materials & Production:

The automotive industry functions under tight margins, and budgets are continuously strained by efforts to further increase efficiency. Material options and tray production methods can help you keep costs under control. For instance, thermoformed tray packaging is more cost-efficient than injection molded designs.


Sustainability & Recyclability: As the industry moves towards EV technology, the emphasis on sustainability metrics will only increase among investors and within the supply chain. Opt for packaging trays that use recycled or recyclable materials and work with suppliers who can guarantee extremely low levels of material waste.
Automotive Regulatory Compliance: Automakers must abide by industry standards and regulations with all tray packaging solutions. Work with an expert thermoformed tray supplier who has experience selecting materials and designing trays to meet these strict requirements.
Ready-Made and Service First
Both industries thrive on durability, cost-efficiency, and a heavy dose of customization for packaging solutions. If you're in need of plastic tray packaging for your aerospace and automotive parts, connect with an expert at Ready-Made Plastic Trays. We'll get you a fast quote and are happy to answer any questions you have about your options and needs. Share the details of your project and we'll get to work.