5 Reasons to Request a Plastic Packaging Tray Sample Before Buying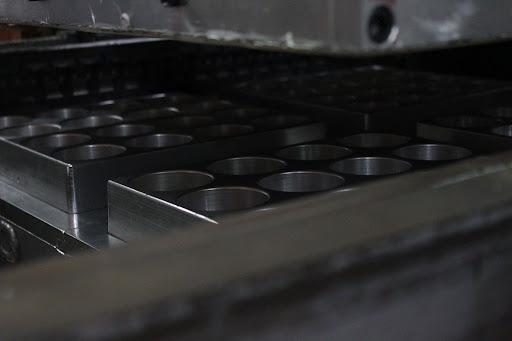 Have you ever experienced the frustration of receiving a bulk order, only to realize it doesn't quite meet your expectations or fit your product?
It's easier to avoid scenarios like this when you have a chance to try out new plastic tray packaging first with sample trays. Samples give you the opportunity to test new tray designs, assess quality, compare options, ensure the perfect fit, and ultimately save both time and money.
Here are the top 5 reasons to always get sample plastic trays before selecting the final packaging solution for your business.
1. A Chance to Explore New Tray Designs
Free samples allow you to easily test and decide between a wide variety of new tray designs. Try selecting samples of a few different types and check to see if you have opportunities to request custom designs for unique or niche products that need something more specific than a stock tray. Once you've had a chance to compare each potential option, you can be sure that the final tray design is a perfect fit for your industry requirements.
No more guessing or crossing your fingers — ensure the new design will work before committing to a larger order.
2. An Opportunity For Quality Assurance
It's hard to choose the right thermoformed plastic trays without examining and experiencing the quality of the products first-hand. Free samples allow you to see and feel the difference of a superior product for yourself and stress test it in person to be confident in its quality and durability.
Spec sheets have measurements, but there's peace of mind in being able to assess physical products and ensure that manufacturing standards will meet or even exceed your expectations. This hands-on approach means you can make an informed decision.
3. Ability to Confirm Precise Fits for Components and Parts
You don't want your valuable components rattling around in a tray that doesn't fit them just right. With free sample trays, you can physically test out measurements that look good on paper and make certain that the level of precision in manufacturing will match your specific needs. This saves you both time and money compared to ordering large quantities of trays that may not be the right fit.
Here at Ready-Made, we understand the importance of customization. Our sample trays are also a great springboard for feedback and customization requests. Test them with your components or parts, provide us with your feedback, and based on that input, our tooling team can make adjustments in the CNC shop for an even more precise fit.
4. No Up Front Costs
Free sample trays, when combined with free shipping, give you the opportunity to test out new tray designs, verify their quality, and ensure you get the perfect fit for your needs without spending anything upfront.
A wrong fit or poor-quality product can have severe repercussions on your business's efficiency and bottom line. This approach saves time, money, and resources.
5. Faster Shipping
Your time is valuable, and searching for the perfect thermoformed plastic tray shouldn't be a drawn-out process with long lead times. It's crucial that samples get into your hands early in the consideration process for a chance to make accurate comparisons, confirm dimensions, and assess the overall quality of the product. Small sample orders make it possible to see the products in person with fast shipping, so you can make informed decisions quickly and with confidence.
Get Free Plastic Tray Samples from Ready-Made today
When it comes to choosing the perfect plastic tray packaging for your business, there's no better way to ensure you're getting exactly what you need than by requesting samples.
Ready-Made Plastic Trays provides free samples and free shipping so that you can try out our products before you commit to a purchase. Explore the Ready-Made Plastic Trays catalog today and reach out for a free sample as soon as you're ready. We'll be happy to help guide you through the process.
With our extensive experience in the industry, we can help you select the right plastic trays for your specific use cases, and make sure you get free samples as quickly as possible to make a decision with minimal impact on your schedule.
Explore our 2023 Catalog for more information on Ready-Made products and benefits.