5 Example Applications For Custom-Made Plastic Trays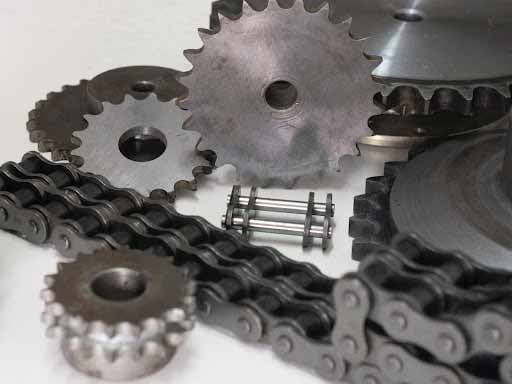 Whether you're looking to maximize space in your shipping crates for the automotive industry or need reliable sterilization trays for medical supplies, plastic trays can be customized to meet many unique needs. Their durability and versatility make it possible to securely package, ship, and transport goods from food products to industrial manufacturing to automotive parts. Here are a few of the shipping applications that businesses today trust custom-made plastic trays to optimize.
Examples of Modern Applications for Custom-Made Plastic Trays
1. Automotive Industry
Custom-made plastic trays are often used to safely and securely ship automotive components. They keep parts safe, secure them from impact or other damage that could occur during transportation, and can be tailored to fit any component regardless of size.
The advantages of plastic material include that it keeps the shipping containers lightweight, does not corrode, can resist heat and moisture, and is incredibly durable, making it a great choice for shipping automotive components.
Thermoformed trays can be easily adjusted and custom designed to fit snugly around delicate automotive parts, so they don't shift or sustain any additional damage during transport. Custom-made plastic trays offer a cost-effective way to protect automotive components while they're being shipped or stored.
2. Medical Field
Custom-made plastic trays offer exceptional protection for medical item storage and transportation. When used in the medical and pharmaceutical industries, these durable trays deliver reliability, convenience, and sterility to any situation.
Precision-measured tray models will securely fit each item for optimal organization and limited movement during shipping while also serving as a moisture barrier to minimize the risk of contamination or deterioration.
They can further provide a precise product orientation (i.e., for medical devices that must be positioned upward) and can even contain areas for labeling and barcode placement to reduce manual logging and tracking errors.
By using custom-made plastic trays, manufacturers and distributors can ensure sterile and efficient storage and shipment of items within the medical field.
3. Food Industry
Custom-made plastic trays are an ideal solution for shipping items in the food and beverage industry. The trays provide a consistent product orientation for filled containers, as well as excellent protection from impact, moisture, and contamination.
Plastic trays allow for better organization and stacking of products, increasing efficiency within food storage and transport. Customizable features such as lid closures, perforated walls, holes, and cuts make it possible to create highly specialized trays that are suited for a wide variety of needs such as open ventilation. Thermoformed plastic trays offer superior durability — perfect for long-term use.
4. Industrial Manufacturing
Custom-made plastic trays are a popular solution for storing, transporting, and shipping products in industrial manufacturing. Robust and highly durable trays are made from impact-resistant plastics, guaranteeing long-term dependability and reliability in rugged industrial environments.
Additionally, they offer superior protection against aggressive chemicals or solvents that could potentially cause damage to fragile items. Not only do these trays protect products against those external elements, but any contents stored within the tray remain secure during each transport stage.
5. Aerospace & Defense
Custom-made plastic trays are the perfect storage solution for Aerospace & Defense applications. They are lightweight and easy to maneuver, as well as highly durable and resistant to impacts.
Use your trays for storage of components related to air and spacecraft manufacturing or maintenance as well as weapons systems. The flexibility of the materials used to construct these trays also makes them useful in static storage areas, where they can be stacked or used in drawers and warehouses without fear of cracking.
Additionally, these trays offer users the ability to customize their shape and size to fit any requirement, ensuring that any item stored safely and securely can be easily accessed.
Implement Custom-Made Plastic Trays Into Your Industry Today
Trays make for an efficient and economical way to transport goods, but they also offer superior protection from impact, moisture, and contamination. From the automotive and aerospace & defense industries to medical and industrial manufacturing, many businesses are making the switch — if they haven't already. Custom-made plastic trays can help to differentiate you from your competition while ensuring products are consistently sealed with precision and accuracy throughout the supply chain.
Shop Ready-Made Plastic Trays now to explore a broad range of options. Don't hesitate: Order today and enjoy the convenience of Ready-Made Plastic Trays in just a few clicks!