Packaging Trays For Orthopedic, Surgical, Aerospace & Mechanical Parts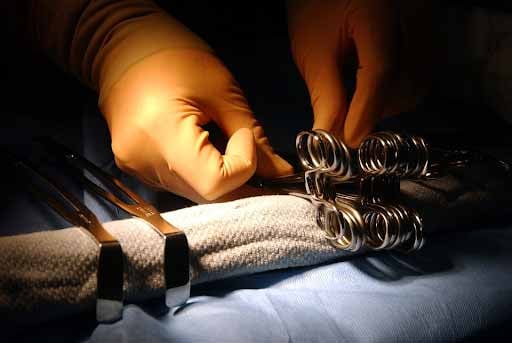 For over 30 years, Ready-Made Plastic Trays has been providing packaging solutions for orthopedic, surgical, aerospace, and mechanical parts with products that are ROHS and REACH-certified.
Based out of the USA, our plastic trays are designed to streamline efficiency and maximize product protection, featuring superior construction and design and the highest quality materials to provide an optimal solution for keeping your valuable items safe and secure during transport or storage.
If you're looking for packaging trays for orthopedic, surgical, aerospace, or mechanical use, read on to learn more about our specific product offerings and the benefits of packaging trays in shipping.
Types of Packaging Trays
Packaging trays are an effective solution for safely transporting various parts, such as orthopedic, surgical, aerospace, and mechanical components.
They allow parts to be secured in place during transit, ensuring products arrive at their destination safely and in pristine condition. Packaging trays are beneficial and widely used, particularly because they protect against shock and vibration, provide insulation from extreme temperatures, and provide water and dust resistance.
Specialty foam inserts can be used to customize packaging further to fit and protect components of any shape or size securely. Ultimately, packaging trays offer a reliable and cost-effective way to ensure products are secured and protected during transport.
Orthopedic Packaging Trays
Orthopedic Packaging Trays are specialized containers made to provide secure storage for orthopedic implants and instrumentation.
These trays are designed with robust construction to ensure durability and longevity and feature perforated sections, which allow a better overview of contents, as well as removable lids to provide easy access while ensuring proper containment of the items.
Their ergonomic design allows users to efficiently and quickly organize their medical equipment, making them ideal solutions for safely transporting and storing sensitive medical instruments while protecting them from contamination and damage.
Surgical Packaging Trays
Surgical packaging trays have been designed to provide reliable and safe storage for medical instruments and are made from High Impact Polystyrene (HIPS) by Ready-Made Plastic Trays.
Each tray features a smooth surface that allows it to be easily cleaned and sterilized, and the design of each tray ensures optimal airflow and drainage, allowing for dry and sterile instrumentation during transactions and procedures. Trays come in various sizes and shapes to accommodate any need, and components are designed for easy inventorying, stocking, and restocking.
Aerospace Packaging Trays
Aerospace Packaging Trays are designed to safely and securely transport and store aerospace components.
They are constructed from robust high-strength plastic and feature multiple compartments, allowing users to store and organize aircraft parts easily. Innovative designs can help maximize storage space while protecting delicate components from damage.
Aerospace Packaging Trays also protect from extreme temperatures, humidity, and shock, ensuring safe transportation and storage in even the most challenging environments. Their lightweight construction makes them easy to transport, and their lightweight design reduces shipping costs.
Mechanical Packaging Trays
Mechanical packaging trays are an effective and efficient way to transport and store goods in various industries.
These specialized trays help prevent damage to the products they carry while reducing handling costs associated with traditional cases or boxes. Mechanical trays feature flexible designs that can easily be customized to fit any product size or shape and provide shock absorption, airflow, and stability throughout the entire journey, ensuring all items arrive immaculate and undamaged.
They provide excellent stackability and take-down features that shorten set-up times and reduce labor costs.
Get the Packaging Trays You Need Today
Working with Ready-Made Plastic Trays offers a unique opportunity to create customized packaging trays tailored to your needs.
Our team of experts is committed to providing the highest quality product and service, ensuring complete satisfaction from order to delivery. With cost-effective pricing, quick turnaround times, and our commitment to customer service, Ready-Made Plastic Trays is the perfect choice for all your packaging tray needs.
We offer a wide range of sizes, thicknesses, depths, colors, and dimensions – so you can get exactly what you need. Shop now and get the perfect tray customized to your exact specifications. With our convenient online store and easy checkout process, choosing the right tray has never been easier.